Reminder for students to wear red white and blue tomorrow. We will honor our Veterans at 2:00.

Due to the forecast we will NOT be parading outside tomorrow. Our indoor parade will begin at 2:15.

We will be outside today. Please send coats hats and gloves.

Reminder 11:00 dismissal tomorrow. There will be no lunch served.

This morning, August 27, 2019, the school district was made aware of an alleged threat to the school from a student who was not on school grounds. The Bureau County Sheriff's Department was notified immediately. The administration and staff then performed safety protocol steps to ensure the safety of all students and staff in the building. The Sheriff's department swiftly contained the situation by placing the student into custody. The situation will continue to be monitored by the Sheriff's department and school administration. The District takes all threats seriously and will continue to investigate any and all allegations to ensure that we provide the safest environment possible for everyone in our district.

Reminder meet and greet is Thursday, August 15th from 4:45 - 5:30 pm for Wyanet. We hope you are all able to come meet your teacher!

Mark your calendars for Meet and Greet Thursday, August 15th. Bring your supplies and meet your teachers. Wyanet 4:45 - 5:30 pm Walnut 5:30 - 6:30 pm Manlius 6:00 - 7:00 pm

Playground Build Monday, July 15th 15 Volunteers needed at 3:00 p.m. The company will provide tools but here is a list if you would like to bring your own. T-27 Torx bit T-45 Torx bit 9/16 Socket 3/8 Nut Driver Cordless Impact or drill T45 with a security hole in the middle Tuesday, July 16th 30 Volunteers needed at 7:00 a.m. We will have the new playground installed by noon and then work on putting up the relocated playground from Buda. Lunch will be provided. Same tool list as Monday. If you can volunteer please contact District office at 815-445-3101 so we can plan accordingly.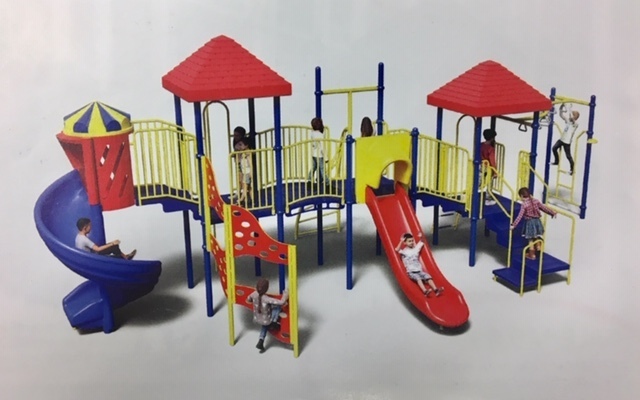 Bureau Valley Sectional Game Final-BV 56 Newman 49. Congratulations, STORM!

On Wednesday, February 27th, students in grades K-2 participated in a STEM experiment using pendulums. The students learned that the swing of a pendulum is due to gravity, and the swings continue until friction slows the pendulum down and eventually stops it. A special thank you to Katie Endress. Brittany Endress, Betsy Endress, and Jenny Noder for helping.