Due to the cold temperatures, the High School band will not be marching in the Princeton Christmas Parade today. This decision was made by multiple directors for the safety of students and equipment. Enjoy your weekend! Please share!
During the month of October Adapted PE worked hard to reach a few fitness goals. We finished our final day with 60 sit ups, 60 squats, 30 push ups, and a 1:30 plank! Pictured here is our plank hold and Coach Owen not letting us quit!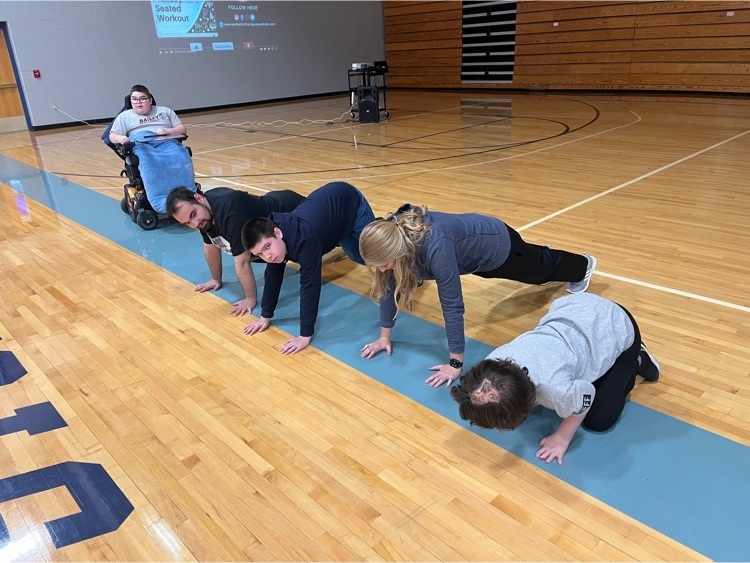 Physical Science students prove the Law of Conservation of Momentum. Whether the carts stick together, bounce off one another, or fly apart, the momentum is the same before and after the event.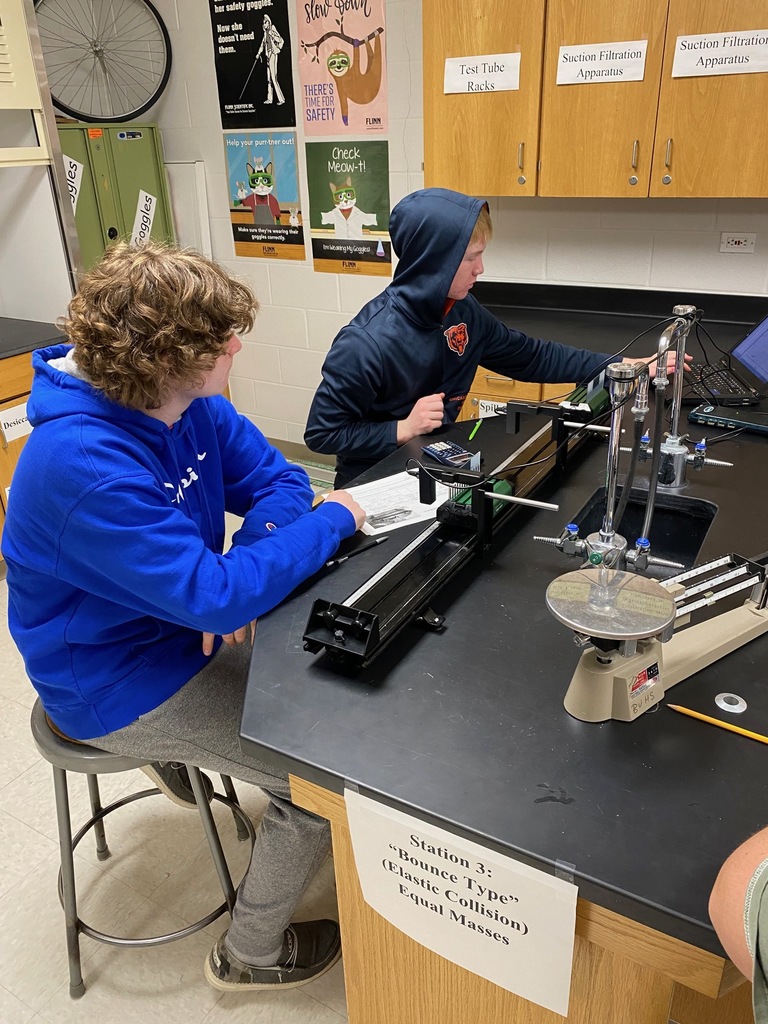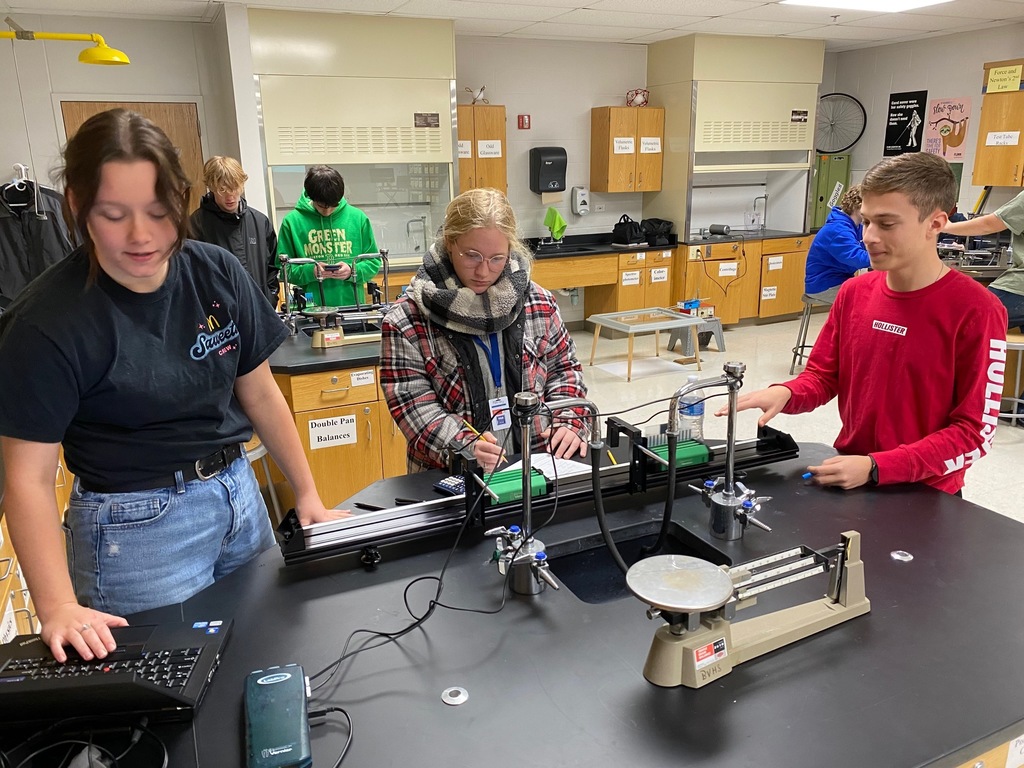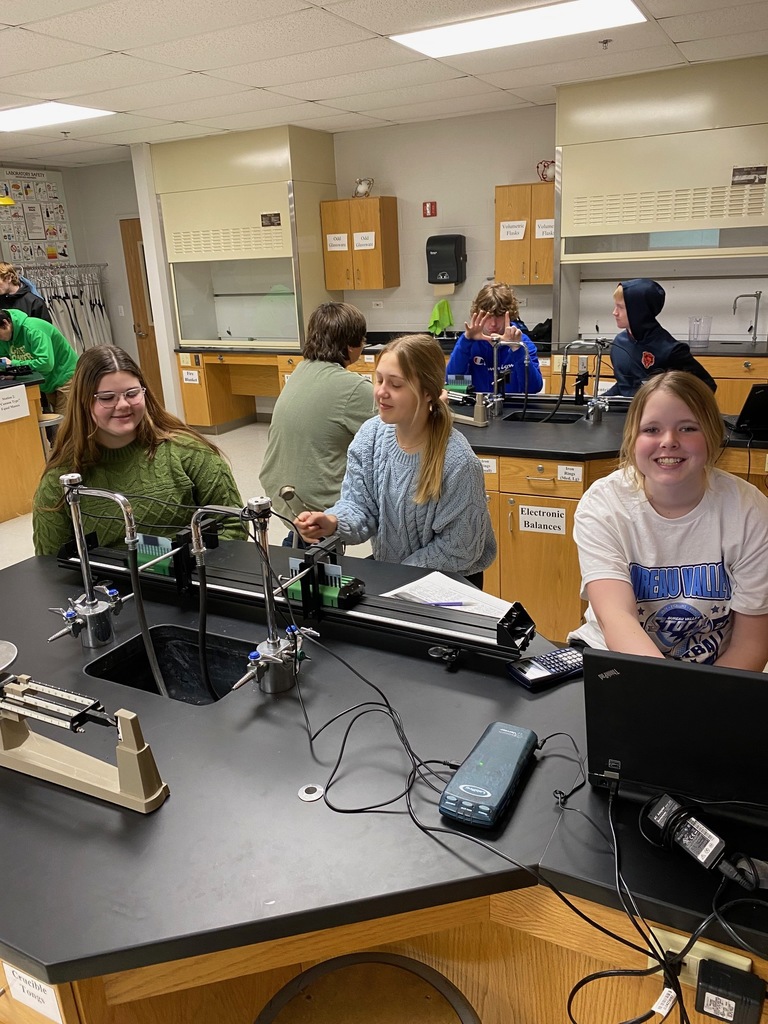 BVHS Boys Basketball scheduling update: Tuesday, Dec. 6th FS Boys and JV Boys will be at HOME vs. Stark County @ 5:30/7:00. Reminder that evening the Girls JV and Varsity teams will travel to Galva. Game times 5:30/7:00 in Galva. Go Storm!
BVHS Boys Basketball schedule for Saturday, Dec. 3rd @ the 2022 Hall Colmone Classic: JV Boys 10:30 vs. Fieldcrest 1:30 vs. Pontiac Varsity Boys 4:30 vs. Fieldcrest Good luck to both teams and coaches! Go Storm!
Congrats to our JV and Varsity girls basketball teams on their victories last night over Newman. Nice job to both our student-athletes and coaches! Reminder the varsity girls will be playing Aquin at the Amboy Clipper Shootout on Saturday, Dec. 3rd @ 2:00pm Go Storm!
BVHS Girls Basketball for Thurs. Dec. 1st: JV girls basketball vs. Newman will start at 5:30 this evening. It will be a shortened game due to injuries/illness at Newman. The Varsity game WILL start before 7:00. I anticipate the varsity game starting between 6:15-6:30.
Chemistry students investigate the properties of waves. As the frequency the string is shaken at increases, the length of the wave which is produced decreases. But no matter the frequency and wavelength, their product is always the same.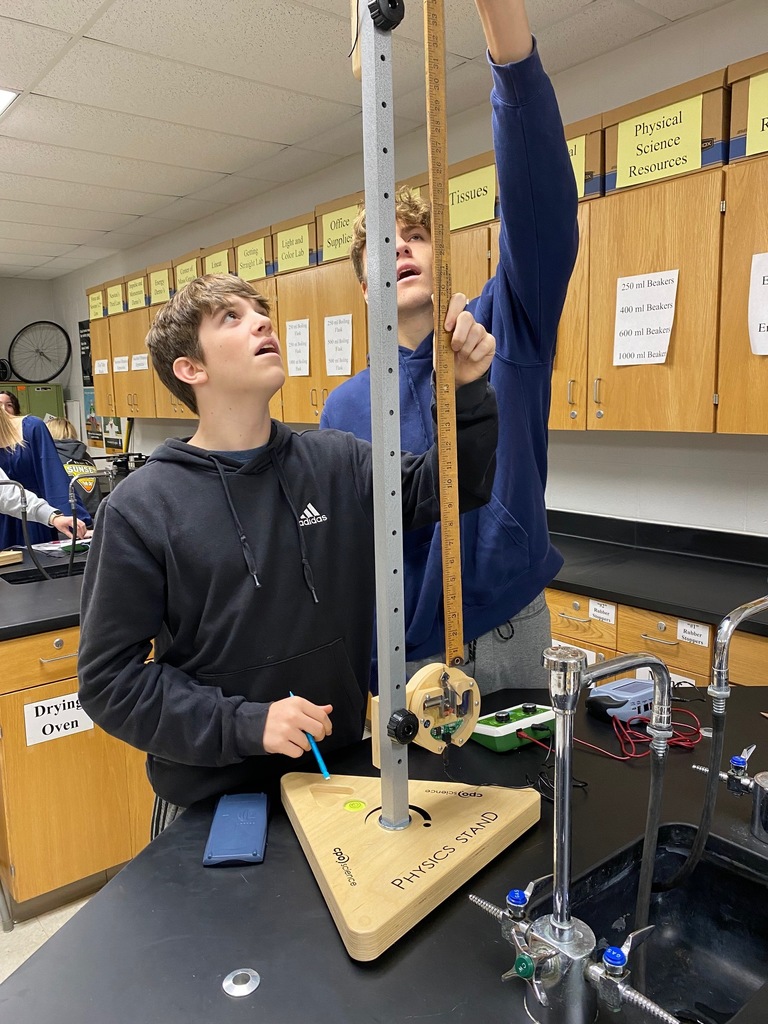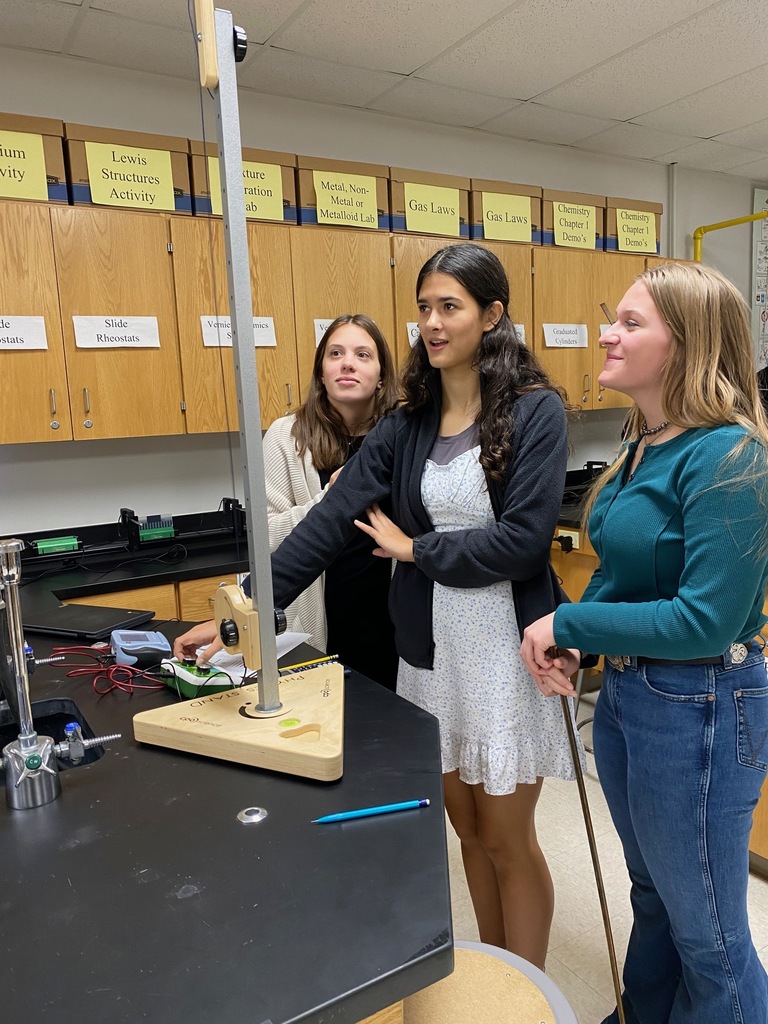 BVHS Girls Basketball Scheduling Update for Thursday, Dec. 1st: JV and Varsity girls play @ HOME tonight vs. Newman (5:30/7:00) FS and JV Boys both won last night at Newman. Varsity boys lost 70-53. Go Storm!
BVHS Boys Basketball Fundraiser Winners: $500 Deb Hurley $100 Peyton Gerdes $100 Rich Cambron Thank you to everyone who supported this fundraiser by purchasing tickets! Go Storm!
BVHS Boys Basketball Updates for Wednesday, Nov. 30th: Boys @ Newman this evening 5:30 F/S 5:30 JV 7:00 Varsity JV with a convincing win last night vs. E-P. F/S and Varsity look to bounce back tonight at Newman. Lets play hard, smart and together this evening! Go Storm!
Thank you to Keegan Roth from John Deere Co. in Moline, Il for coming to BV and participating in mock interviews with public speaking students. These students have been working hard to create resumes and cover letters, as well as working on interview skills.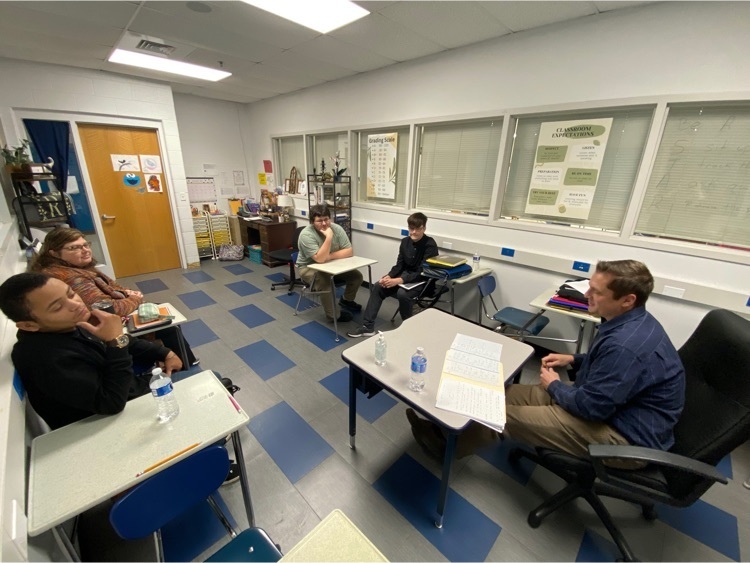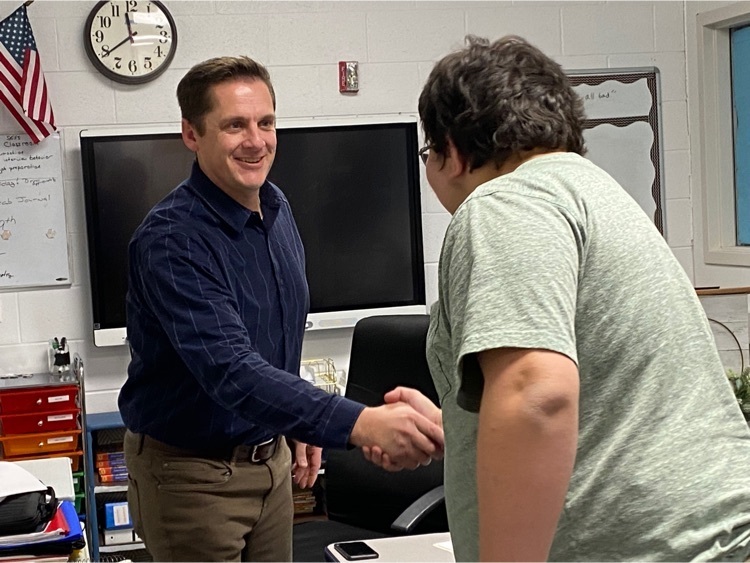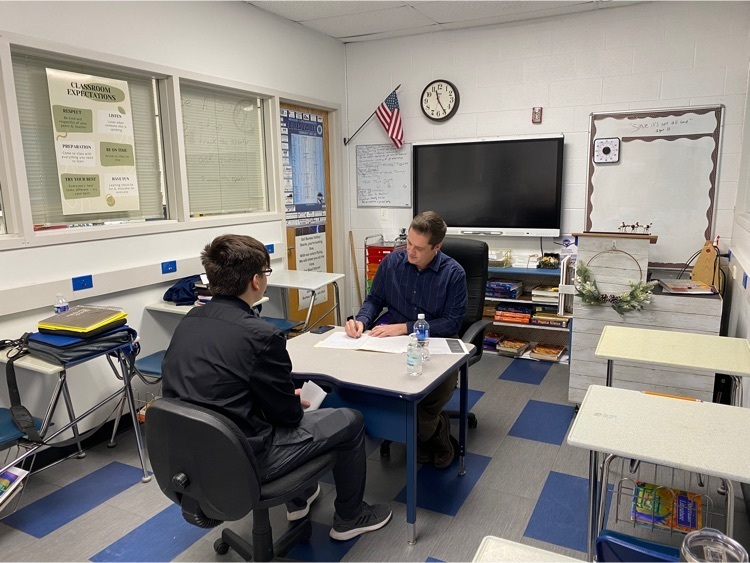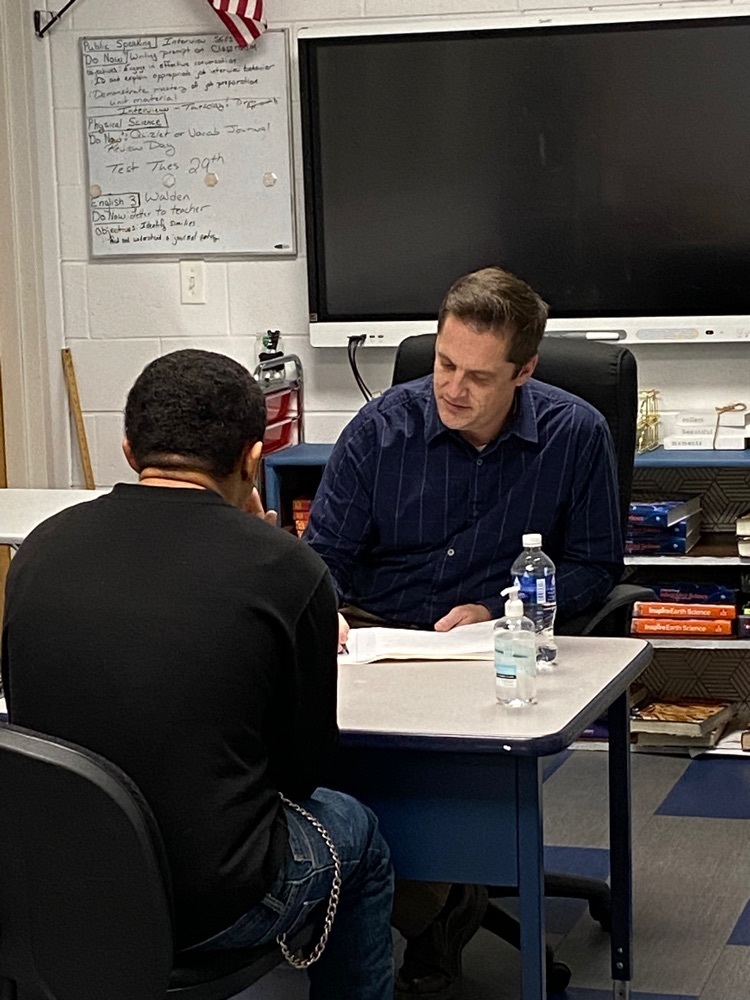 Please join us for our High School Holiday Band and Chorus concert on Friday, December 2 at 7:00 p.m. This is a great way to get into the holiday spirit! See you there!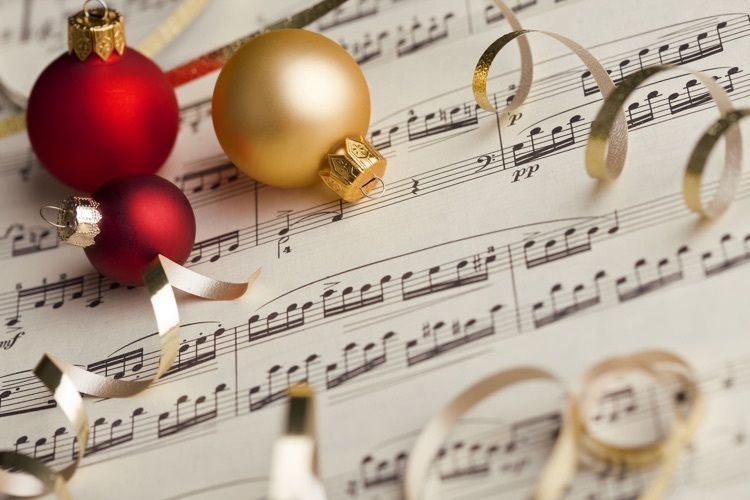 BVHS Boys Basketball game schedule for Tuesday, Nov. 29th: HOME vs. Erie-Prophetstown 4:15 FS 5:30 JV 7:00 Varsity Go Storm!
BVHS Girls Basketball Update: Congratulations to our Varsity and JV girls basketball teams on their wins over Mendota tonight. Good start to TRAC east division play! Varsity final 43-37 and JV final 23-21. Girls back in action at HOME on Thursday 5:30 and 7:00 vs. Newman.
BVHS Boys Basketball "FEAST WEEK" update from the Wally Keller Invitational: Varsity Boys move to 2-2 on the week with an overtime win over Stark County today. Varsity Boys play PC @ 4:00 tomorrow. JV Boys go 1-1 on the day today. JV Boys play Elmwood @ 10:30am tomorrow.

Construction on the BVHS Ag barn has begun. The facility for animals is located between the tractor shed and the bus barn.

Congratulations to the following seniors for being named Illinois State Scholars at BVHS. Front row: Cassidy Peterson, Krysten Walowski, Abby Siri, Lily Atteberry, Violet Krider. Back row: Isaac Attig, Alaina Wasilewski, Sam Rouse, Izabel Wallace.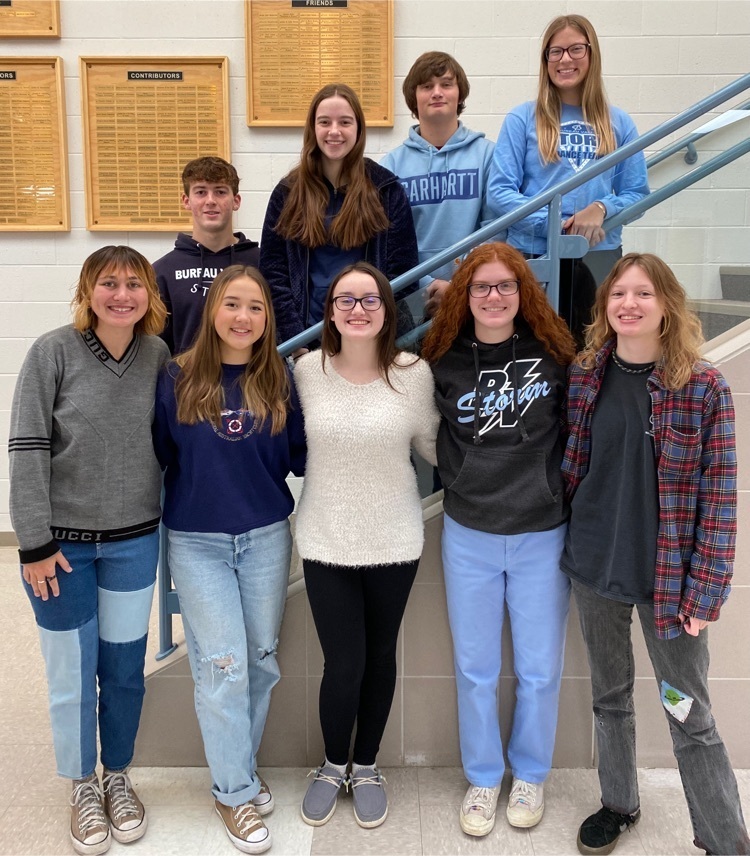 BVHS Girls Basketball Announcement: Tonight's JV and Varsity Girls Basketball Game @ Galva will be POSTPONED. This girls basketball game will be rescheduled to Tuesday, Dec. 6th. ( 5:30 JV/7:00 Varsity @Galva) Boys play @ Wethersfield tonight at 6:30 vs. Elmwood. Go Storm!!