BVHS Boys Sectional Track Update: Storm boys track team with many PR's tonight at a loaded sectional in Erie. Special congratulations to Elijah House for advancing to next weeks IHSA state finals in the 800m run. Great race tonight Elijah! Go Storm!
BVHS Athletics Update: Congrats to our baseball team and coaching staff on their semifinal regional win today over Riverdale (5-4). BV advances to Saturday's 1:00 regional championship game vs. E-P in Princeton. Big games from Sam Rouse and Layton Britt tonight! Go Storm!
Congratulations to Ethan Freeman and Brik Rediger - winners of the balsa wood bridge building contest! Their bridge held 2419 times its own weight. Layne Sproston, Cadence Kruse, and Lauryn Hartz were the runner-ups. Aaron Kraft and Trevor Cambron were 3rd over all.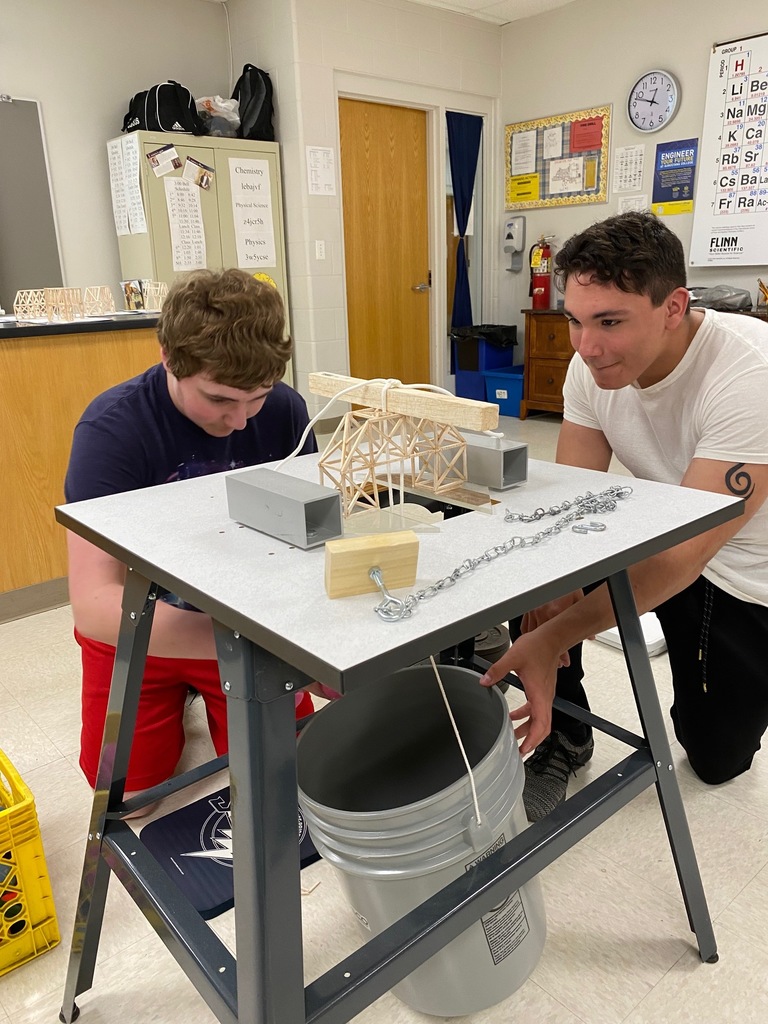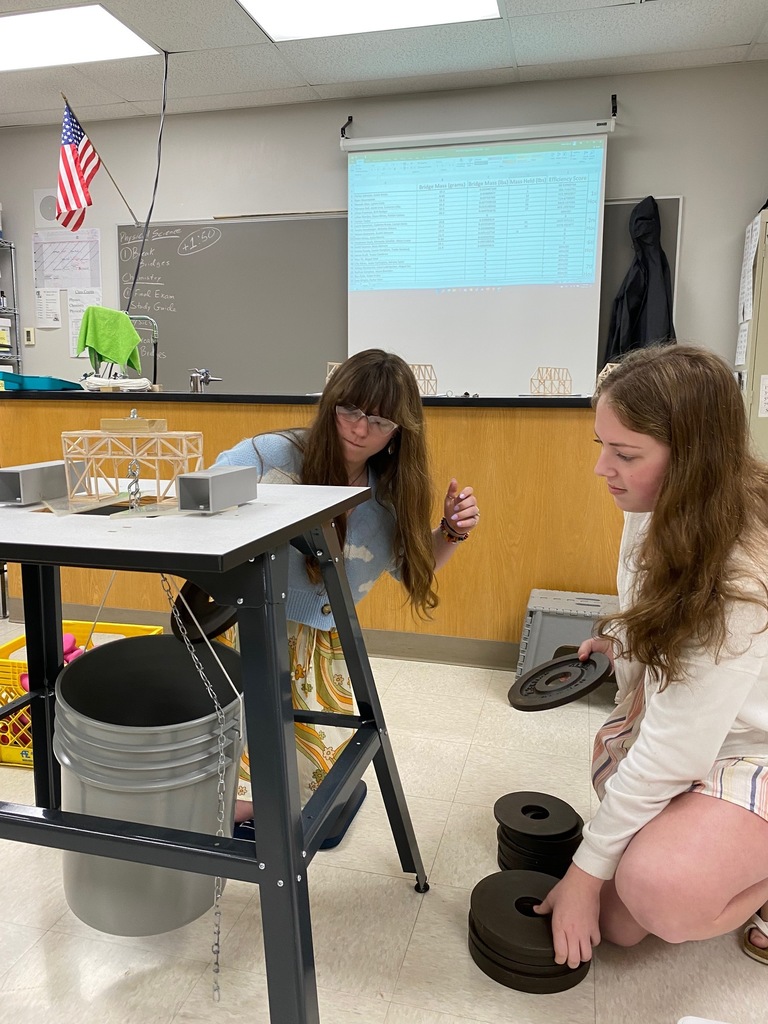 BVHS Thursday, May 19th Update: BV varsity baseball plays Riverdale at 4:30 @ the Princeton Regional. BV boys track & field will be at the Erie Sectional meet today. 4:00 field events/5:30 running events Good luck to both teams and all of our storm student-athletes! Go Storm!
BVHS varsity softball regional score update: BV 1 Mendota 0 BV with a very solid pitching performance from Madison Smith wins todays regional quarterfinal game played at BV. BV advances to the regional semifinal game tomorrow in Kewanee @ Northeast Park at 4:30 vs. E-P.
Special Athletic Announcement: Wednesday, May 25 @ Manlius Campus sports physical clinic will be held! $10 cost! Don't miss out on this opportunity! Seniors-4:15 Juniors-4:30 Sophomores-4:45 8th Grade-5:00 7th Grade-5:15 5th Grade-5:30 Go Storm!
The Bureau Valley varsity softball team begins post-season play today at HOME vs. Mendota. This is a regional quarterfinal game starting at 4:30. Perfect day to come support our softball team! No Admission Cost! Concession Stand will be OPEN! Go Storm!
Progress in being made on the balsa wood bridges in the Physics and Physical Science classes. A carefully constructed bridge is just as important as a well-constructed bridge. Structural testing is scheduled for early next week.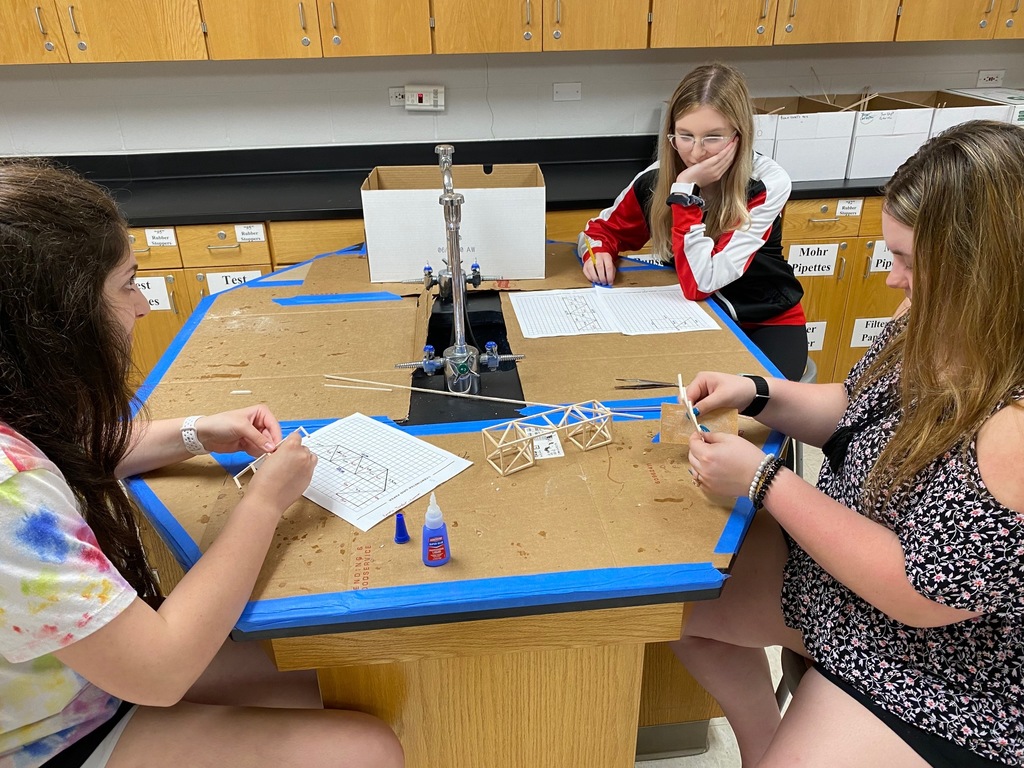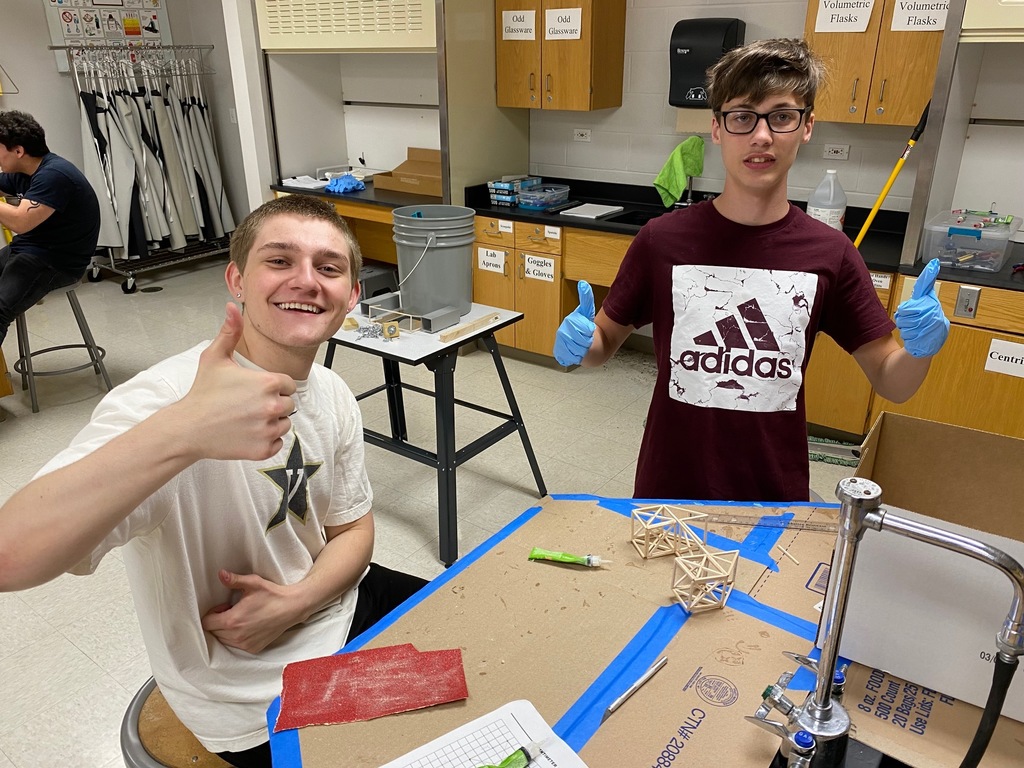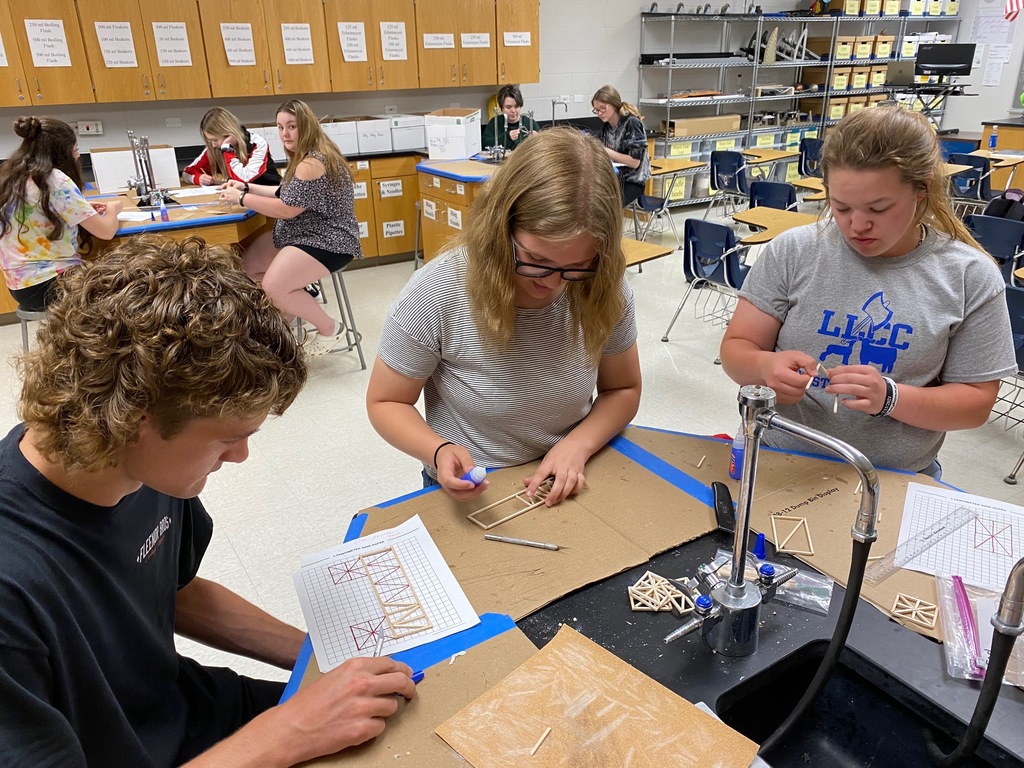 Bureau Valley baseball/softball final scores from senior night vs. Hall: Varsity Baseball won 2-1 !!!! Varsity Softball won 3-1 !!! JV Baseball won 4-2 JV Softball won 16-6 That's a STORM SWEEP! Monmouth-Roseville tomorrow..... Go Storm!!

Senior National Honor Society members had a great time on their field trip today as they successfully "escaped" from the "Bad Office" and the "Get a Clue" rooms.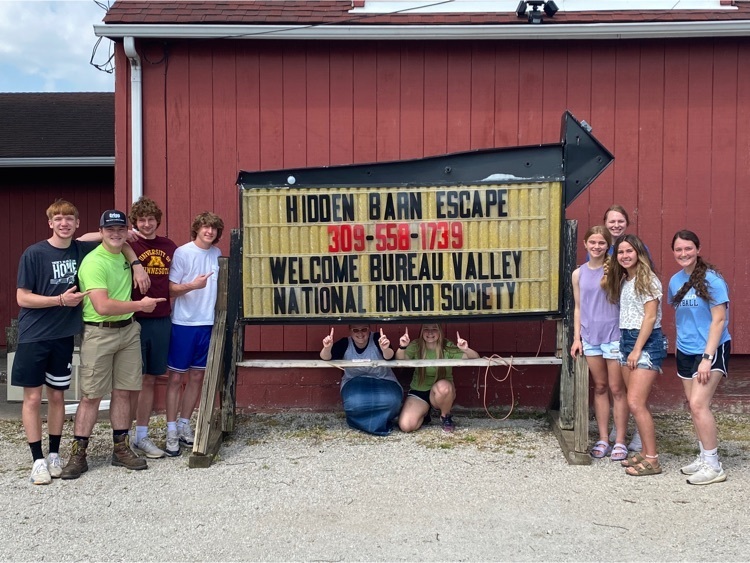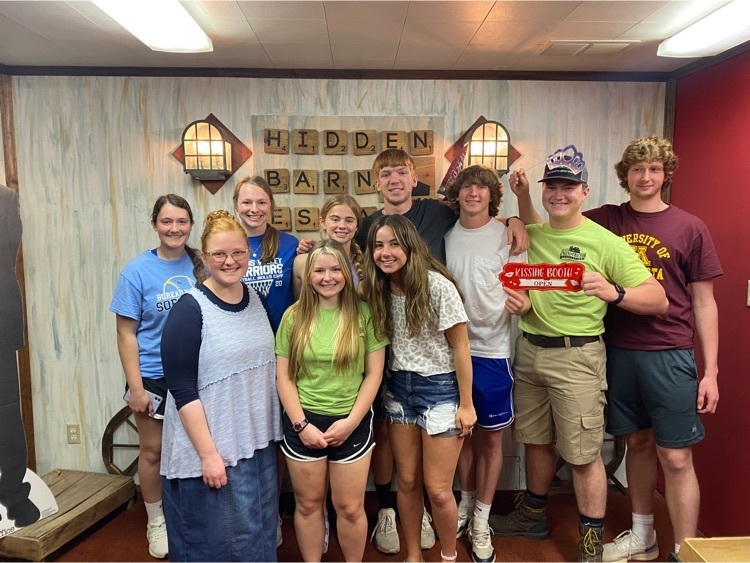 Congratulations to our girls track team and our coaches on a nice team effort at the BVHS 1A Girls Sectional last night. BV girls competed very well vs. some very talented athletes within our 17 team sectional. Good luck to our boys track team as they are at the TRAC meet today.
BVHS Baseball/Softball Update: Senior recognition today for baseball and softball. Announcing of senior athletes and their parents will begin at 4:15. BV vs. Hall baseball and softball scheduled first pitch is 4:30. BV sports boosters will have the concession stand OPEN!
Art 4 Seniors left their mark in the art room with their ceiling tile paintings!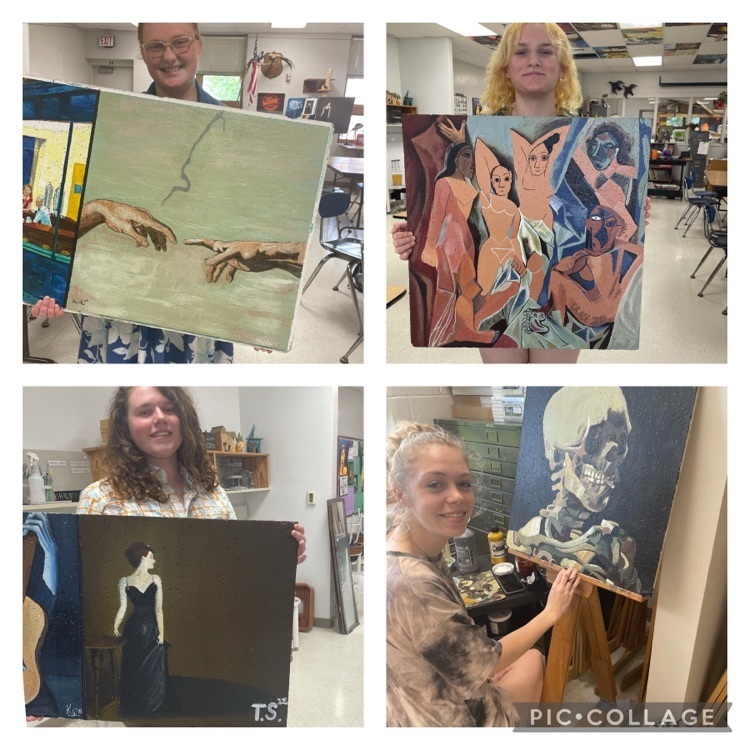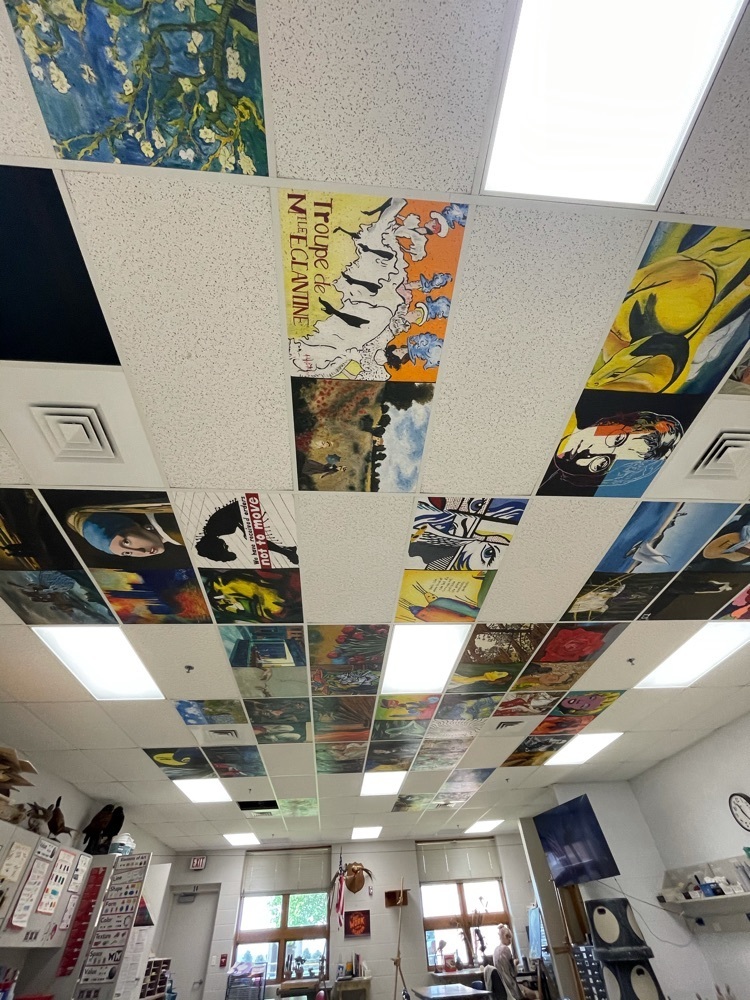 Mia Hernandez is the lone senior in 4th Period Leadership. Today, she gave her graduation speech to the underclassmen in the class. Best Senior address ever. Congrats to Mia and all the Seniors.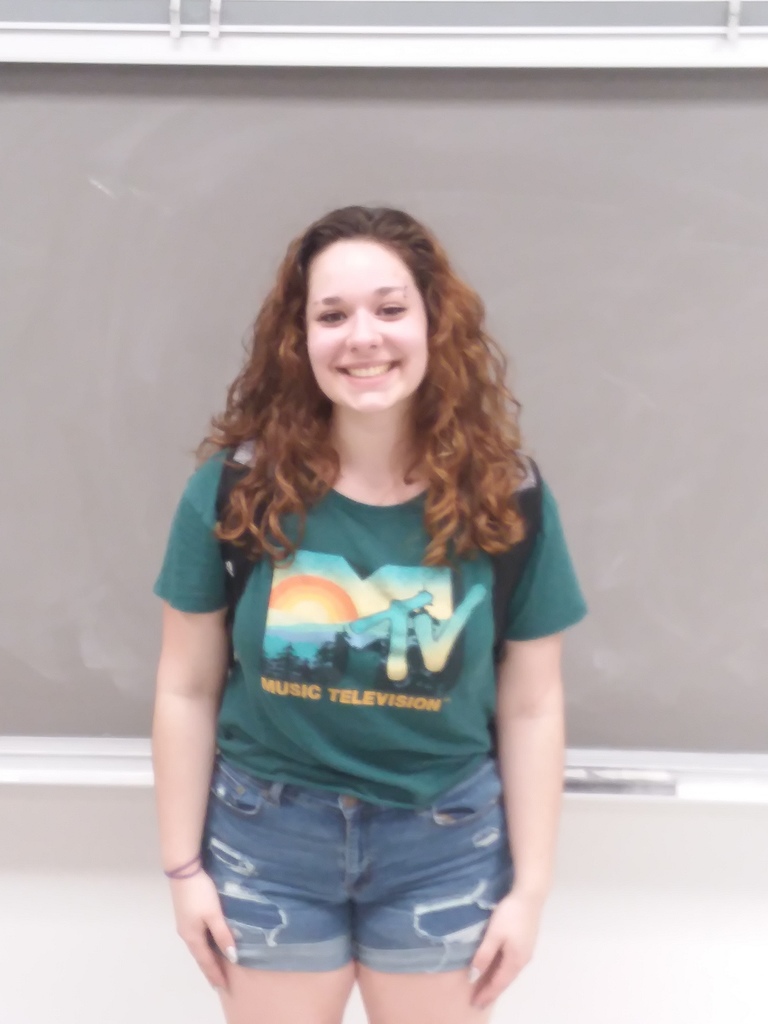 Physical Science and Physics students are closing out the semester with their second engineering design project: the design, testing, and construction of a balsa wood bridge. Here the bridges are in the early stages of construction.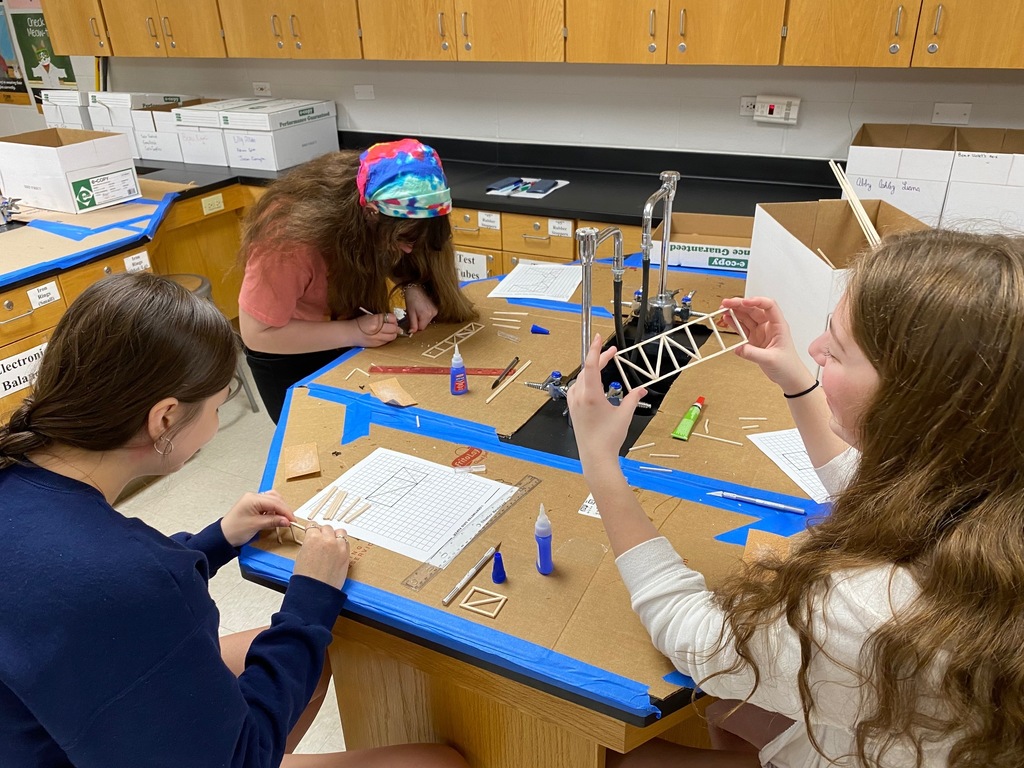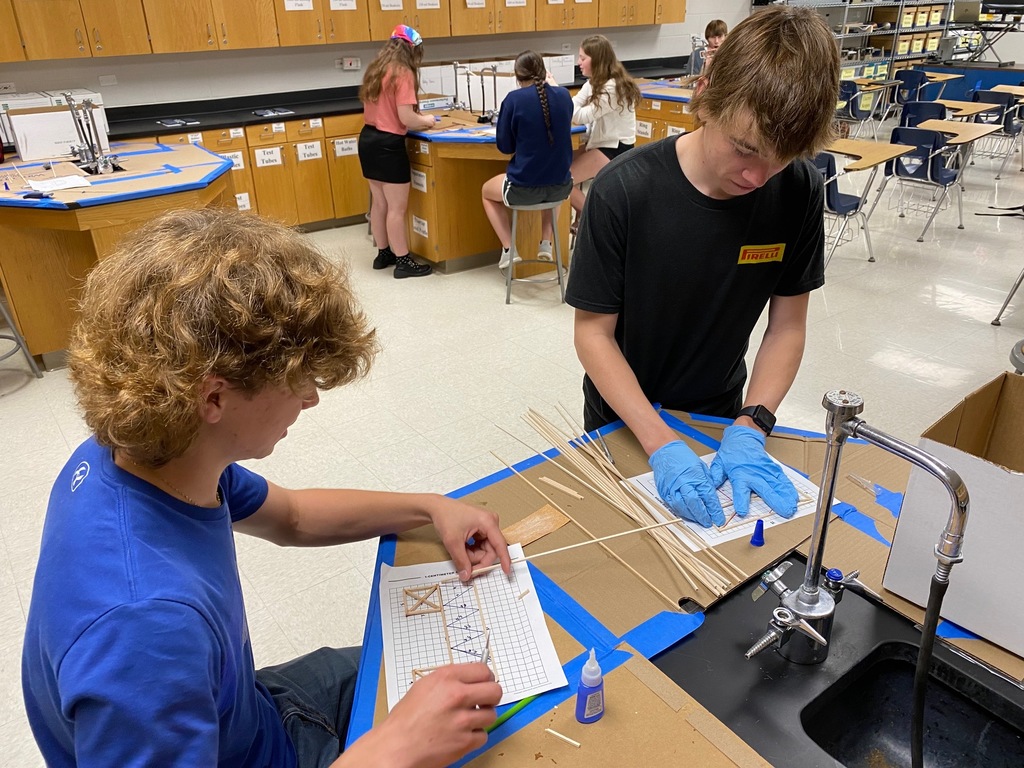 BVHS Physical Education classes are enjoying this beautiful weather while working on their golf skills.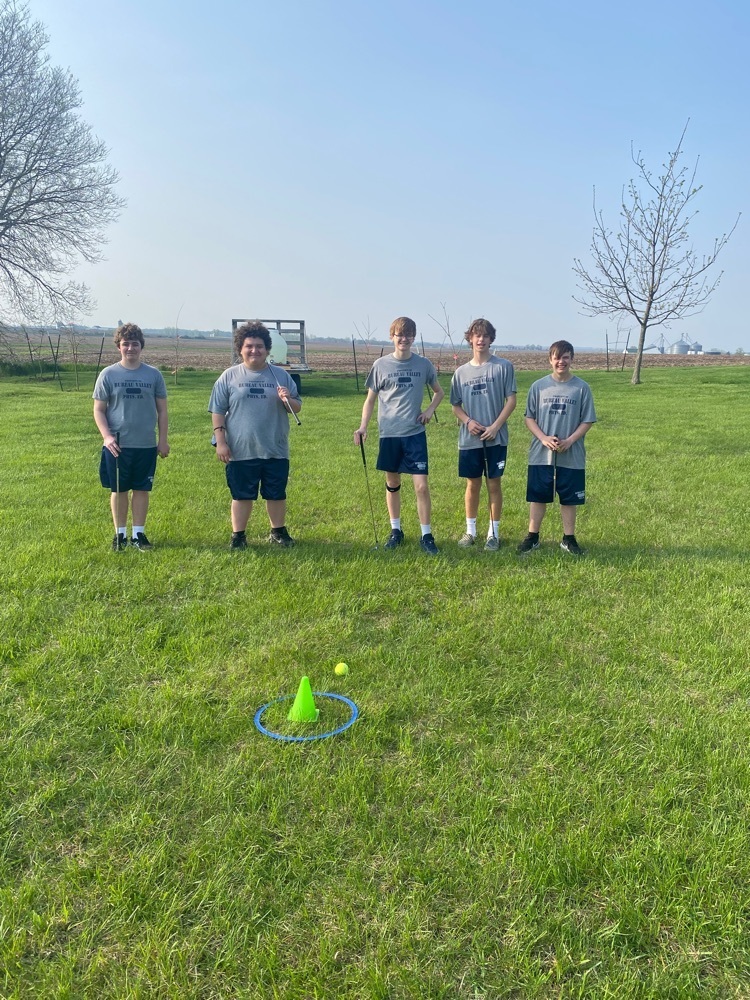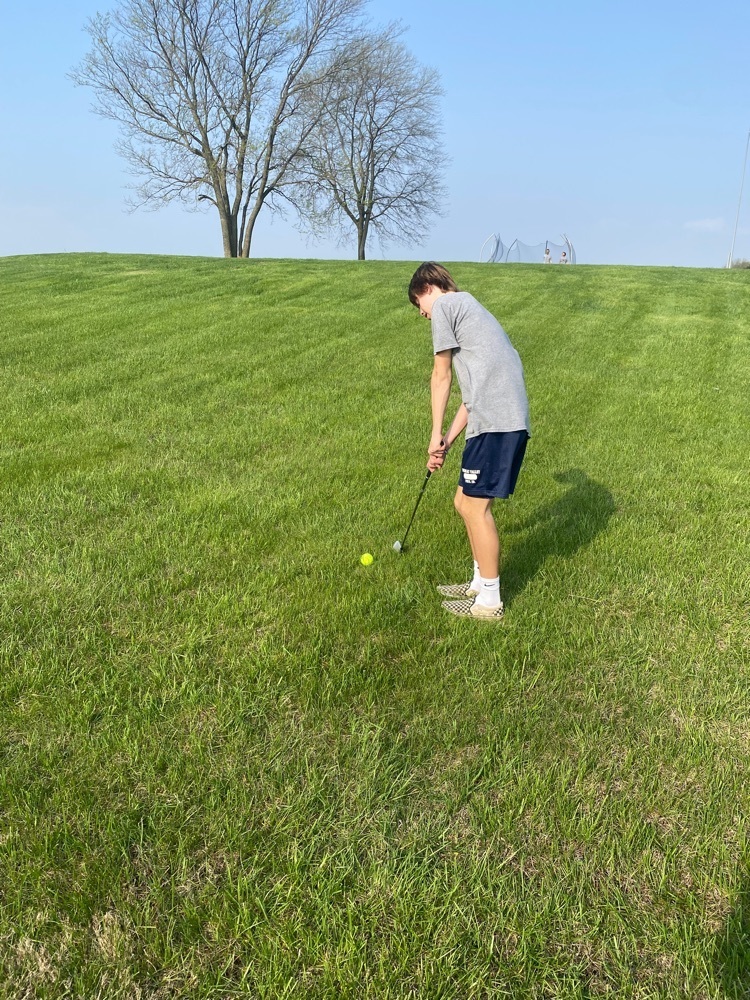 Congratulations to recent BVHS Principal's Award student winners: Maryssa Bell, Matthew Berry, Chantel Bumgarner, Faith Creason, Jax Glenn, Valentina Guttler, Max Horner, Sterling Horner, Blake Mattingly, Lesleigh Maynard, and the entire Girls Track team.
Still don't have a gift for Mother's Day? (P.S. it's tomorrow) Come on out to the greenhouse today from 9-12 and keep yourself out of the doghouse!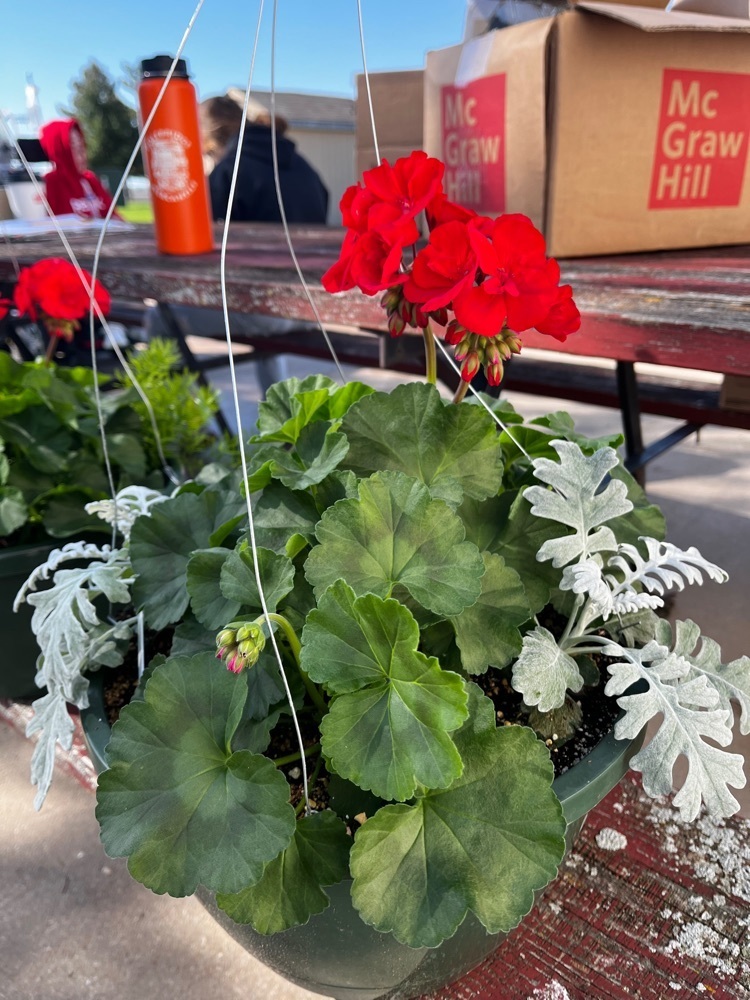 BVHS JV softball update for Saturday, May 7th: Princeton's field is good, so good luck today ladies! 10:00am start with a 8:30am bus time. Go Storm!

BVHS Plant Sale today from 9-12:00 in the greenhouse behind the school. Last chance to get plants and flowers to work with on this beautiful Mother's Day weekend.