At last night's board meeting, Mr. Stabler presented the Technology Department with a certificate of appreciation from the Whiteside Area Career Center for hosting two technology interns last semester. Two Bureau Valley students were able to have their work-based experience at Bureau Valley High School, hosted by Josh Bell and Ryan Carlson.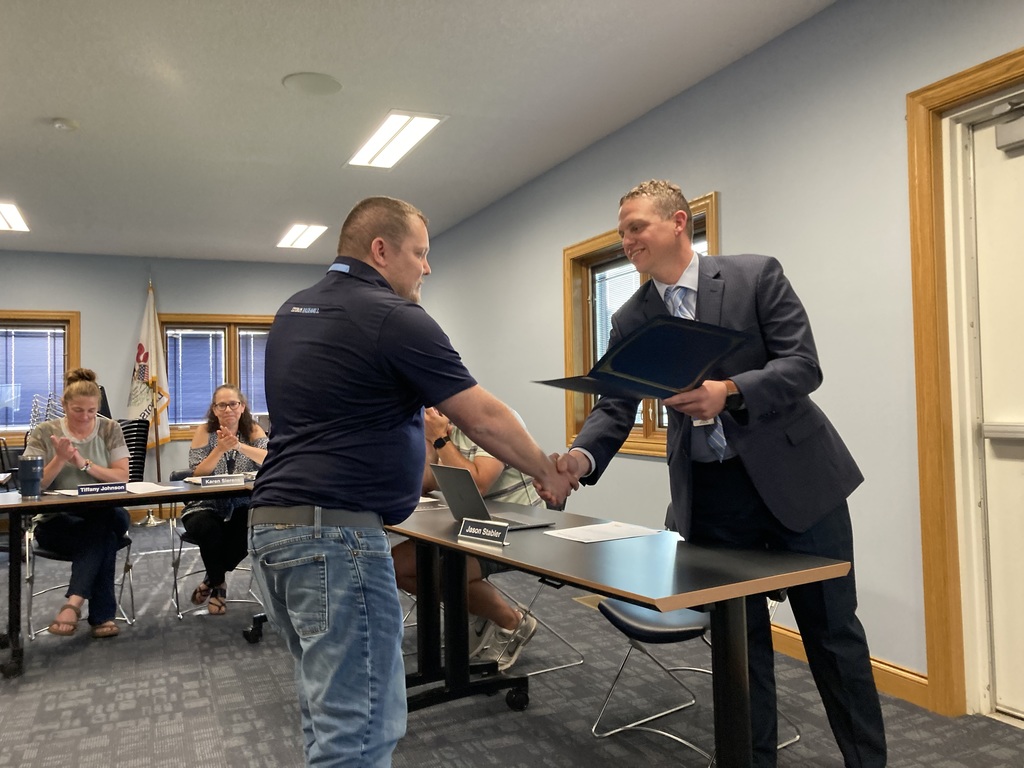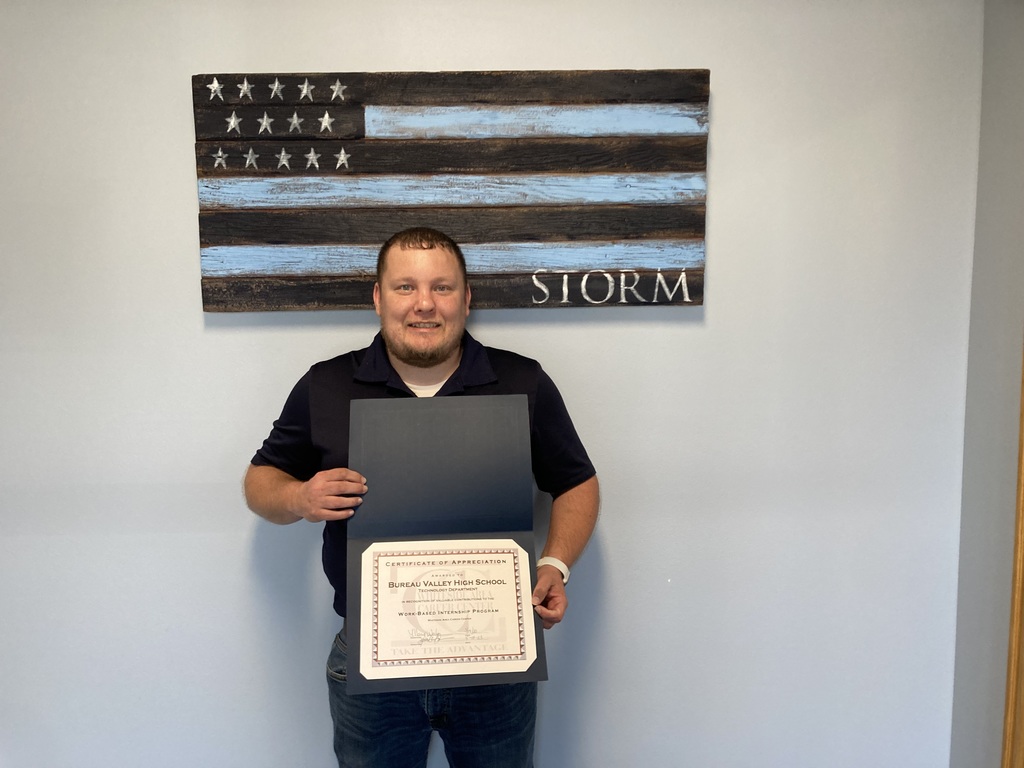 Daniel Trone, BVHS English Teacher, was recognized at last night's board meeting. Mr. Trone was nominated for My Favorite Teacher with WQAD by MacKenzye Hodge. Mr. Trone and MacKenzye were featured on the WQAD news. Congratulations, Mr. Trone!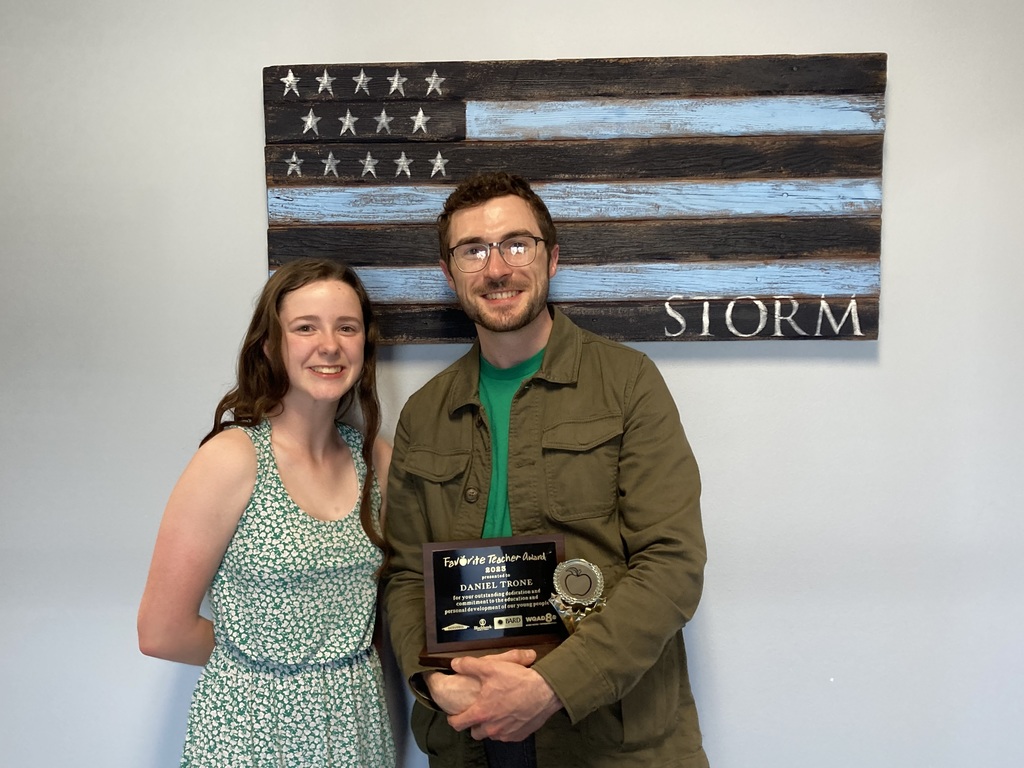 The BVHS Storm Tracker Mentor Program would like to thank Marquis Energy for their support of our program. Congratulations to all of our 2nd semester mentors/mentees who participated!


Manlius Families, The bus stop at the old Manlius Elementary Building will be open again this afternoon. If your child uses the Old Elementary building as a bus stop, please resume the normal schedule and procedures.  Thank you for your understanding and flexibility.

Manlius Families, There was a fire in the old Manlius Elementary Building today. Thankfully, our local fire departments responded promptly and contained it quickly. However, students cannot utilize the bus stop until further notice. If your child used the Old Elementary building as a bus stop, please drop your child off at the BVHS entrance under the awning at your regular time. Pick-up after school will follow the same procedures. Thank you for your understanding and flexibility. Also, thank you to our local fire departments for their excellent work!

Bureau Valley is taking appointments for Preschool Screening. Call (815) 699-2251 to schedule your appointment.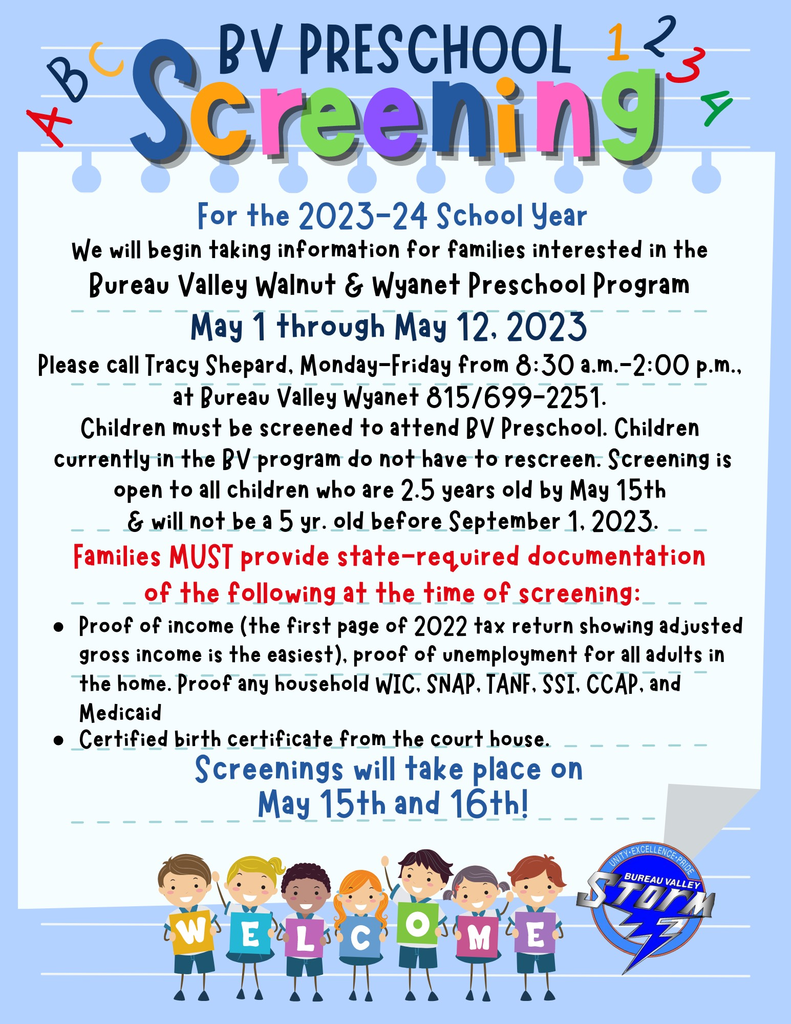 At last night's Board Meeting, Mr. Stabler thanked outgoing board members Chris Maynard and Andy Spencer for their contributions to the district. Mr. Maynard and Mr. Spencer had served on the board since 2019 and both served on multiple committees. We appreciate all they did over the years!

We are hiring!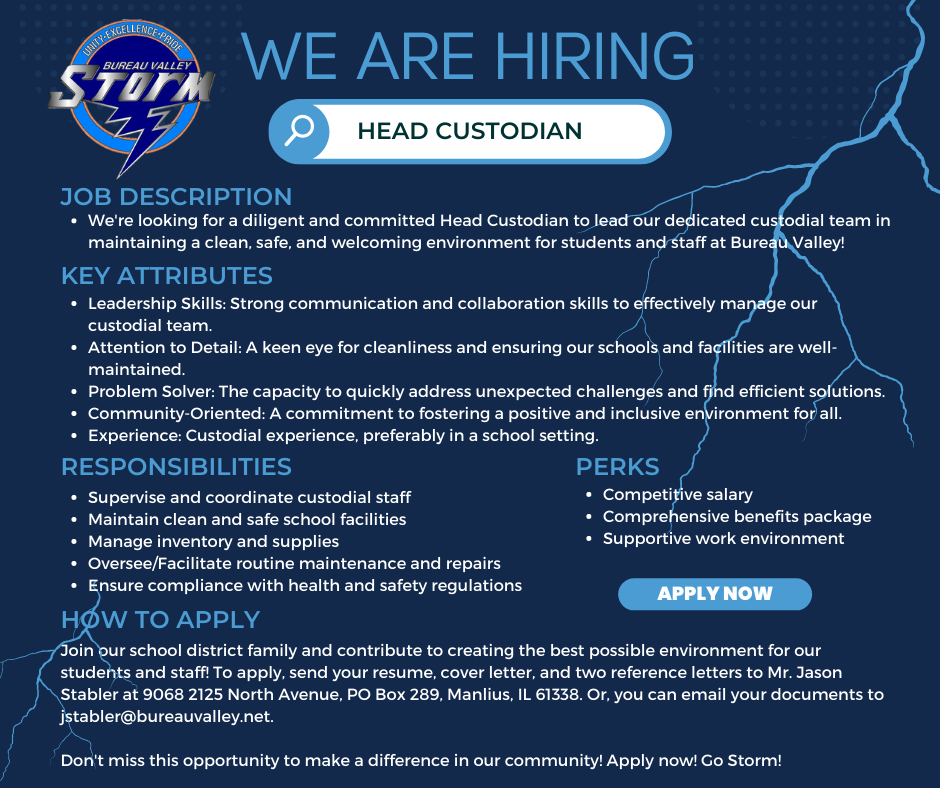 Due to warnings, all people at BV Manlius as of 4:25 p.m. sheltered in the locker room. That includes junior high drama, high school boys' track, and varsity baseball. Everyone has been given the all-clear to resume activities as scheduled and will be dismissed at the scheduled times.

Due to warnings, all people at BV Manlius as of 4:25 p.m. have taken shelter in the locker room. This includes junior high drama, high school boys track, and varsity baseball. All will stay sheltered until the storm passes.

We are hiring in our transportation department.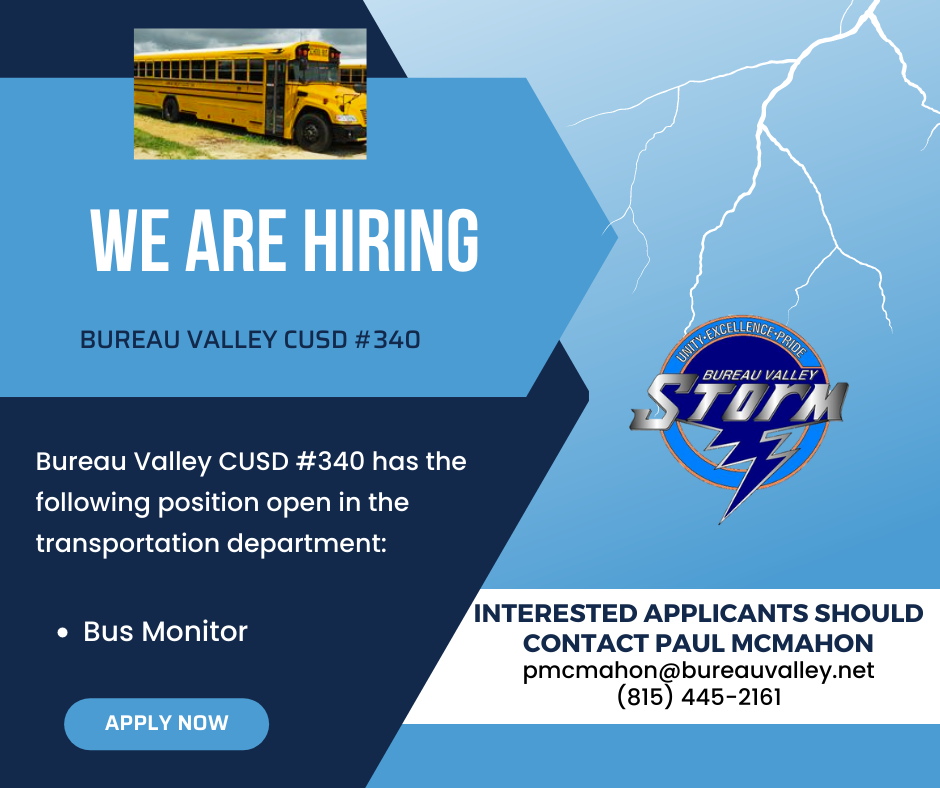 We are excited to announce a special request for the Manlius Arboretum. They are currently seeking donations of new lilac seedlings (all colors are welcome, but blue and white are preferred) from staff and community members to enhance the beauty of the arboretum. Lilacs have a short planting season, so we encourage everyone to act quickly and bring their seedlings to Central Office by April 11th. Please note that bus traffic is heavy between 7:30-8:15 am and 2:45-3:15 pm. When dropping off the seedlings at Central Office between 8:15 am and 4:00 pm daily, please place them in a bag with your name for recognition. We appreciate your support in spreading the word and look forward to witnessing the tremendous impact your contributions will have on the Manlius Arboretum.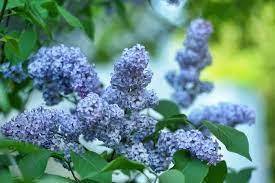 Storm Families, Good morning, Storm Families. Today, Wednesday, April 5th, Bureau Valley Schools will be delayed by 2 hours. All bus routes will run 2 hours late. No breakfast will be served. Morning Pre-K classes are canceled, while afternoon Pre-K classes will be held from 12:10 pm to 2:40 pm. The 6th-grade field trip has been postponed, and FCA has been canceled. Please check our social media and website for updates on extracurricular activities.

Due to power outages, the entire Manlius campus, including Transportation, has no phones or internet. Please direct all questions to our elementary buildings in Walnut (815-379-2900) and Wyanet (815-699-2251).

Due to the early dismissal, all bus routes will be running approximately 1 1/2 hours earlier than usual.

All campuses have received an all-clear from the shelter in place. Due to a potential second round of severe weather and power outages, Bureau Valley Schools are dismissing at 1:30 PM today. WACC students will remain on campus until the 1:30 Dismissal time. There will be no Afternoon PreK or evening activities, including Brainstorm.
Due to severe weather and area sirens, Bureau Valley students and staff are sheltering in secured locations according to the buildings' emergency weather plan. Walnut PreK busing routes will be delayed as students remain at school. BV 340 will update through social media.

Happy Paraprofessional Day to all of our amazing paraprofessionals! Thank you for all you do every day for our students!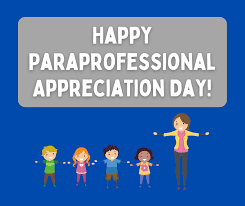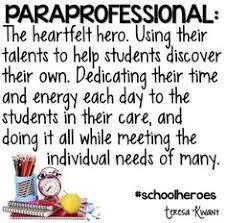 Are you enrolled in #Medicaid or #CHIP? As early as February, states will start sending eligibility renewal letters that must be returned! To stay covered, you must: 🧭 Update your contact info 📮Check your mail ✍️Fill out and return your form