We are in need of substitute teachers. Please help spread the word. Great opportunity for people working on their education degree.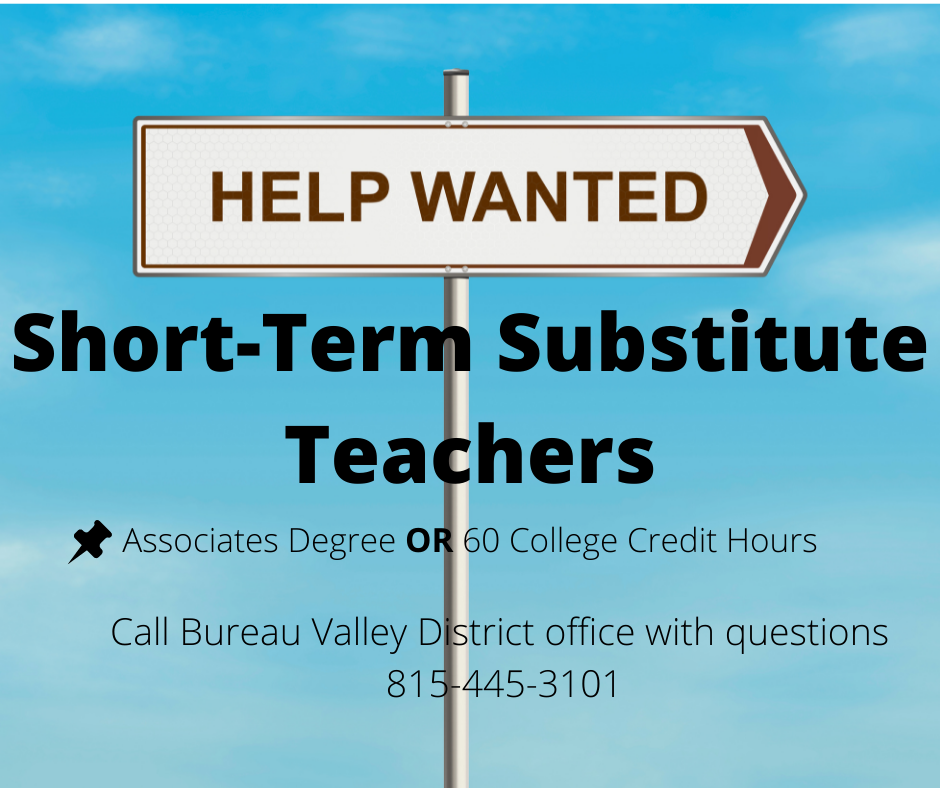 The BV Walnut cafeteria will NOT have lettuce available to have salads for lunch tomorrow (11/30). We will only have the hot lunch option. We apologize for any inconvenience.

Please note, the BV Walnut Elementary cafeteria will NOT have salads available on Tuesday, November 23rd. We apologize for any inconvenience.

We will honor our Veterans in gym at 10:00 a.m. on Thursday, November 11th. Please remember your mask. For those who can't attend we will live stream our program on our Facebook page.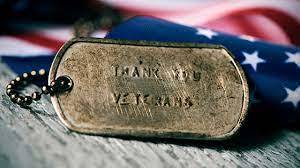 The PTO Fannie May candy will be coming home with students today or tomorrow. Please double check that you receive everything on your order form right away and contact the school by the end of the on Friday, November 12th so that we can contact Fannie May of any shortages.

We would like to remind everyone to wear Red, White, and Blue tomorrow for our Veterans Day program. Our program will be held in the Walnut gym at 10:00 a.m. and the public is invited to attend. Masks are required.

We have a change in date for the BV Walnut K-2 Christmas Program. Below are the updated dates for this year's programs. Both programs will be held in the BVHS Auditorium in Manlius @ 6:30 p.m. -3rd-5th Grade: Monday, December 6th -Kdg-2nd Grade: Tuesday, December 14th

The following is a menu change for Monday, November 8th: Instead of Grilled Chicken, we will be serving the following: Nuggets, Tenders, Popcorn Chicken, or Chicken Patty. We only have a little of each, so it will be a surprise chicken day!

BV Walnut Elementary cordially invites you to our Veterans Day program on 11/11 at 10:00 a.m. (Masks are required while inside the school building).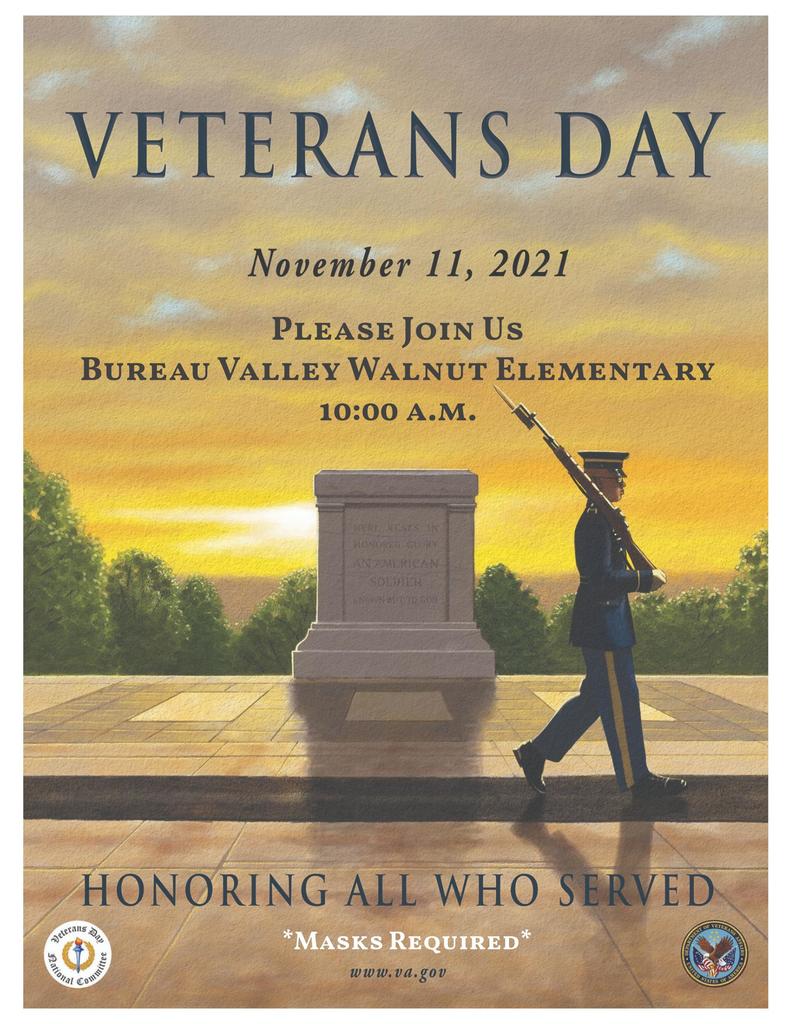 Due to the wet weather, the BV Walnut Halloween parade will be held inside the building. Parents who would like to watch may come in and head to the gym - Masks Required. Parade will start at 1:15.

REMINDER: Today (Thursday, October 21st) is a School Improvement Day and students will be dismissed at 11:00 a.m.

Remember your Fannie May orders are due Tuesday

Movie night is moved inside. Please enter the front door of the school. We will watch the movie in the gym on the floor. Snacks will be served at 6:15. Feel free to bring blankets.
We have a few changes to our menu. Oct. 18 breakfast will be scrambled eggs and toast. Oct. 18 lunch will be pizza quesadilla, baby carrots & ranch, and red apple Oct. 25 lunch will be pepperoni calzone, green beans, yellow apple, goldfish Thank you and have a good weekend.

Movie night is still on at the W field. Snacks at 6:15 and movie at 6:30. If the radar is wrong we will move to the school gym. We hope to see you at the field.