Tonight is the night! Read chapters 1 & 2 of A Boy Called Bat. Follow along if you prefer
https://youtu.be/UzJPXol2fQ8
Trivia questions await.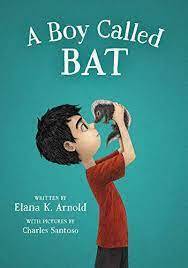 On Wednesday, January 12, we will be serving Pizza Quesadilla at BV Wyanet for lunch. Sorry for any inconvenience this might cause.

1 Hour Late Start January 5th. No Breakfast Served AM Preschool 9:00 - 10:30 PM Preschool 12:10-2:40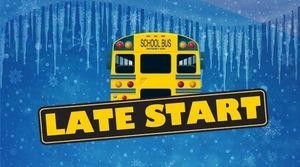 Show us your snowmen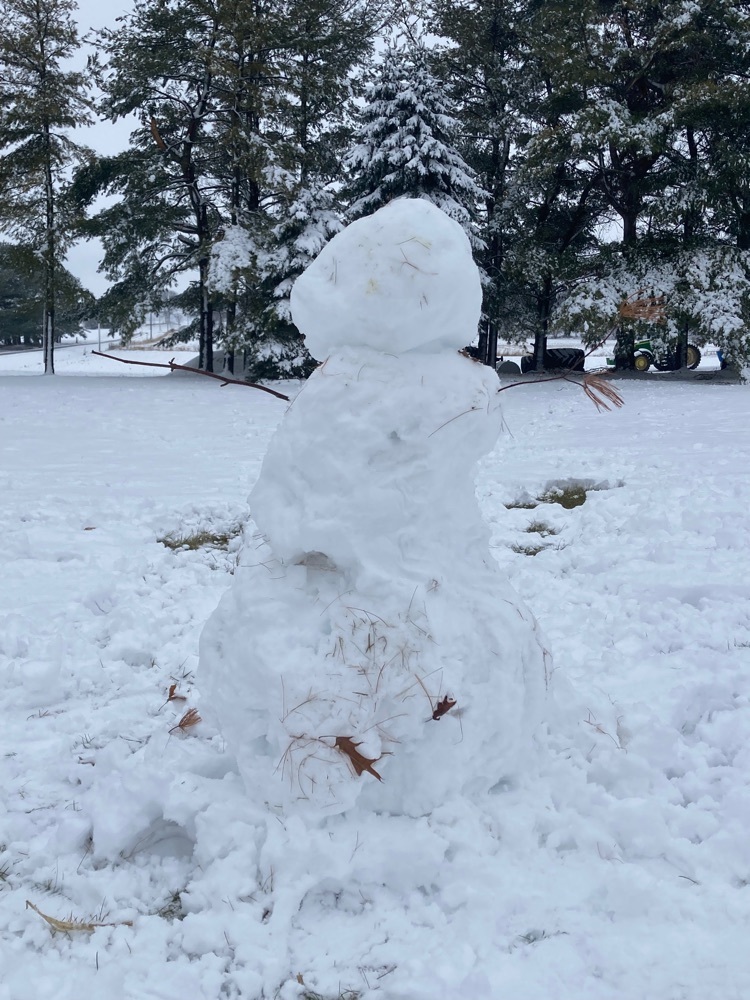 The Wyanet Kindergarten through Second grade program will be Monday, December 13th. The program will be at Bureau Valley High school in the auditorium. The concert is scheduled to start at 6:30 pm. Doors will open at 6:10 pm. Students are asked to be there by 6:20 pm at their assigned classroom down the hallway closest to the high school office. Dress for this concert is festive. We ask that all attending the concert wait until all students have exited the auditorium before parents pick up your child from their assigned classroom. Anyone attending the concert will need to wear a mask while in the high school.

Sorry for the late notice, there will be no salad offered today at lunch.

We will honor our Veterans in gym at 2:00 p.m. on Thursday, November 11th. Please remember your mask. For those who can't attend we will live stream our program on our Facebook page.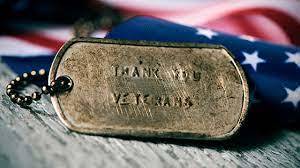 Fannie May Candy will be available to be picked up at BV Wyanet on Thursday, November 11th after the Veterans Day program. If you are unable to pick up your candy on this day during this time, please call the school to make other arrangements. If you do not pick up or call, we will send your child's candy home with them on Friday, November 12th. If you have any questions, please contact the school office 815/699-2251. Thank you for your assistance with this fundraiser!

Bureau Valley Wyanet is experiencing an internet outage. Please call the school office at 815-699-2251 if you need to contact anyone. We are sorry for any inconvenience that is has caused!

Menu Change for Monday, November 8th On Monday, November 8th we will be serving: Chicken Tenders/Roll Romaine Salad Mixed Fruit Milk

Our Halloween Parade will be inside today at 2:15pm. Doors will open at 2:10pm. Please remember to wear a mask.

Just a quick reminder to please send your child's costume to school with them tomorrow. We will begin our parade at 2:15pm. If weather permits, we will parade around the block of the school starting at the west end. If weather does not permit us to parade outdoors, we will parade in the gym at 2:15 pm. Doors will not open before 2:10 pm. Our Red Ribbon Week Theme for the day is Halloween colors or Halloween shirts.